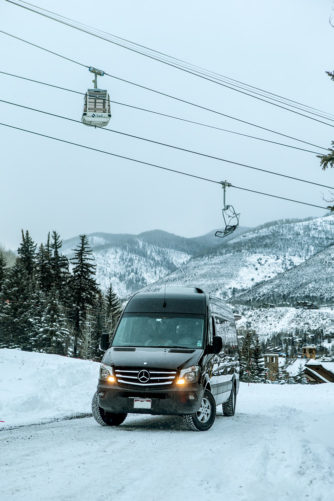 Ski Season 2017 Vail and Beaver Creek
Ski Season 2016-2017
Ski resorts Vail and Beaver Creek in Colorado are officially opened for the 2016 – 2017 winter season.   We are really excited to provide outstanding service for another season.  If you haven't been to Vail or Beaver Creek before, we can guarantee you won't be disappointed.  Both Vail and Braver Creek have a lot of outstanding dining, hotels and plenty of activities to offer.  This makes Vail and Beaver Creek one amazing winter playground for all ages.
Our season started slow, but it has been snowing almost every day.  We are expecting a lot of snow in the upcoming weeks, here in Vail and Beaver Creek.  Every season is different and this one is no exception.  Vail and Beaver Creek are premiere ski resorts and what better way to get here than with MPG Express.  If you like to check out current snow conditions, web cams or even groomed runs for the day check out www.VAIL.com
Operation Dates are:
Vail Mountain and Beaver Creek Announce 2016-2017 Winter Operating Dates.
EAGLE CO., Colo. – April 20, 2016 – Vail Mountain and Beaver Creek Resort announced operating dates for the resorts' 2016-2017 ski and snowboard. Vail will be open from Friday, Nov. 18, 2016, through Sunday, April 23, 2017.Apr 21, 2016
Lift Hours:
What time do the lifts open at Vail?
VAIL, Colorado – Vail Mountain is extending its lift operating hours by a half hour beginning Wednesday. The majority of lifts will open at 8:30 a.m. and close at 3:30 p.m. Lift operating hours are posted at the base of all open lifts.
EPIC Pass prices for the 2016 – 2017 Season:
How much is an epic season pass?
The Epic Pass is $729 for adults and $379 for children (ages 5-12) and pays for itself in just over five days of skiing or riding. Guests can pay just $49 by April 13, 2014 to lock in the guaranteed lowest price for a season pass.
To book your trip please visit: http://www.vailmpg.com/reservations/
To view our RATES please click on the following link: http://www.vailmpg.com/rates-denver-ege-to-vail-transportation/